Here are some recipes that will provide some inspiration around ways to use our wonderful products.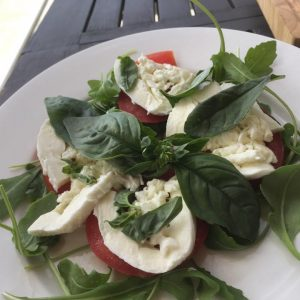 Caprese Salad
Slice Tomatoes, Mozzarella, arrange as you enjoy. Dress with balsamic vinegar, cold pressed olive oil and fresh basil. Enjoy!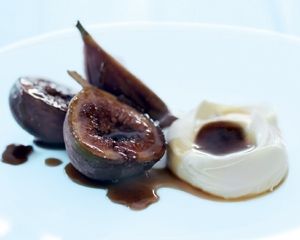 This week's Wairiri Buffalo special is mascarpone and it is also fig season. So rather than going straight to my classic Tiramisu, I looked for a recipe with the FIG. 
By Julie Sergeant
There is no end of recipes available online both savoury and sweet but as I am not an 'all day in the kitchen' kind of gal, I loved the simplicity of this Donna Hay recipe that I couldn't wait to try out, it's a delicious dessert that absolutely anyone can do. 
Caramelised Figs With Maple Mascarpone
Serves 4
Ingredients Method
6 figs, halved
½ cup (90g) brown sugar
250g mascarpone
⅓ cup (80ml) maple syrup
Heat a non-stick frying pan over high heat.
Press the cut side of the figs into the sugar.
Place the sugared side down into the pan and cook for 10–15 seconds or until the sugar is melted.
Remove from pan and place on serving plates.
Place a spoonful of mascarpone on each serving plate and make an indent in it with the back of the spoon.
Fill each mascarpone indent with maple syrup and serve.