Wairiri Buffalo deliveries during COVID19 Lockdown
We are doing everything we can to stay open, in production and stay safe. All our staff are living on-site and we have implemented strict procedures for everyone plus strict policies around receipt of incoming goods and dispatch.
We meet the criteria for essential service and have registered with MPI as such, adopting a new policy to safely deliver supplies to our South Island customers. 
We have designed a 'CHEESSENTIALS' combination package (see below), to be couriered to you under strict procedures via Chilltainer, this will reduce the handling of goods and packaging.
We will pack and then store each order for 72 hours (life of virus on surfaces) before it is sent to and opened by you. We will email you advice on how to open your package safely, you will provide us with a non-contact delivery option for the courier which will be added to the address label that we place on your chilltainer.
The 'CHEESSENTIALS' pack has been heavily discounted in light of the tough times we are currently experiencing. 
Please complete the order form on our Order Page, complete make your deposit and advise on which THURSDAY you wish us to send your pack, we will email you with the necessary documentation to receive your goods.  
We anticipate sending the first orders out on Thursday, April 2nd. 
Please note that Delivery day is Thursday each week.
If you enjoy our products, please tell all your South Island friends about us, thank you.
Stay home, stay safe, stay kind.
THE CHEESSENTIALS PACK
$89.90 including delivery
Please choose your Cheessentials from the two groups below as follows:
Either 12 items from group A
OR any 6 items from group A & 3 items from group B
OR any 4 items from group A & 4 items from group B
OR any 6 items from group B
GROUP A
Feta        200g
Ricotta Salata       200g
Fresh Ricotta       250g
Fresh Mozarella Ball       125-150g
Labneh       250g
GROUP B
1Ltr Milk       x 2      
1Ltr Yoghurt
Cacciocavallo (like Parmesan)       200g
Scamorza       300g
Halloumi       300g
Buffalo Mozzarello Pizza Block      500g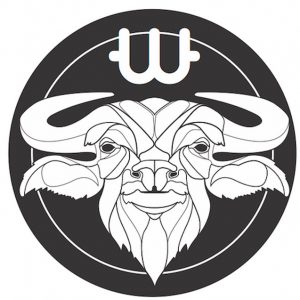 Wairiri Water Buffalo are Italian lineage and came to us via a small import of Buffalo from Melbourne in 2008 and some swamp buffalo and from pure bred Riverine Buffalo as a result of a work from the late Andrew Frontin-Rollett who put much of his life savings to start a buffalo industry here in NZ.
Buffalo are not as highly domesticated as dairy cattle and while they are characterful, they hold good health and have very few health issues and we are using a minimum or medical intervention.
Our Buffalo are treated with respect and called by name.
Read More
Our main passion are fresh cheeses. Buffalo milk lends itself to Pasta Filata (stretched curd) which are traditional Italian style cheeses: Mozzarella, Scamorza, Cacio Cavallo Burrata and Stracciatella and Ricotta. To it we have added Halloumi, Yogurt and a Buffalo Blue.
Read More