Wairiri Water Buffalo
Wairiri Water Buffalo is home of Italian Water Buffalo, Pukeko, Heron and dedicated people committed to sustainable and symbiotic living with the land.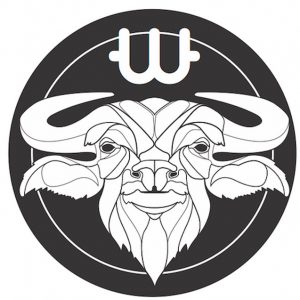 The farm is 100 acres, it encompasses a 40 acre native forest and wetland reserve that has remained unchanged for thousands of years.
The buffalo enjoy our climate here and with their large cloven hooves their weight is naturally spread allowing them not to pug the delicate soils.
The farm encompasses the Wairiri Stream and wetlands which are fenced and planted to filter runoff from our small grazing areas. The buffalo graze freely and out herd size remains that size the land can support.
Our philosophy is to live in harmony with the land, to care and nurture it, as it does us and our goal us to be a world wide exemplar of sustainable agriculture. We are totally organic and use feed from the land and buffalo are free grazing.
As finances allow we will integrate Solar energy to further minimise impact on the environment.
The herd size is determined by a number that is natural for the herd as well as sustainable for all involved. High quality living for all with the quantity a result of this rather than quantity driven.
Visitors to the farm are welcome and door sales by arrangement 
Wairiri Water Buffalo are Italian lineage and came to us via a small import of Buffalo from Melbourne in 2008 and some swamp buffalo and from pure bred Riverine Buffalo as a result of a work from the late Andrew Frontin-Rollett who put much of his life savings to start a buffalo industry here in NZ.
Buffalo are not as highly domesticated as dairy cattle and while they are characterful, they hold good health and have very few health issues and we are using a minimum or medical intervention.
Our Buffalo are treated with respect and called by name.
Read More
Our main passion are fresh cheeses. Buffalo milk lends itself to Pasta Filata (stretched curd) which are traditional Italian style cheeses: Mozzarella, Scamorza, Cacio Cavallo Burrata and Stracciatella and Ricotta. To it we have added Halloumi, Yogurt and a Buffalo Blue.
Read More